3 tags
3 tags
2 tags
INT. USED BOOK STORE NEAR UCB - NIGHT SUSSY wants to pop in to look for some Xmas gifts for her family. I browse around and come across a VHS copy of Dark Shadows' Scariest Moments— apparently a best-of compilation of the '70s Gothic soap. I bring it to her. ME: Hey, you should get this for your dad. SUSSY: Huh? Does he like Dark Shadows? ME: Yeah, remember? Didn't he...
One Defining Moment
Adam Riemersma was a kid my age who grew up one town over from me. He had Downs syndrome. Adam was sort of a student manager for all the sports teams of his high school. He'd hand out water, gather up the balls, that sort of stuff. Fans loved him. During basketball season, he was always the first one off the bench to high-five his teammates— didn't matter whether they'd...
A to Z: Diagnoses
Atrophied anus Bosom allergy Clams casino poisoning Donkey balls Early onset durrrrr  Fungal tongue Guy Fierism Human deficit disorder Ingrown twin  Jammed stinker Keystone Light retardation Labradoodle obsession Minor cuts and bruises and AIDS No Lungs Syndrome Orgy burns Pickled dick Quidditch elbow  Rectum fever (as in, you just cannot get enough of that rectum) Severed bangs ...
A to Z: Professions
Aerialist Bear wrangler Cryogenics home installer Donkey butcher Esophagus photographer Freelance pope Gheorghe Muresan hunter Ham smuggler Internist (unpaid) Jazz club demolitionist Kite leasing agent Latrobe, PA Chamber of Tourism co-director Massive erection watercolorist Nitrous oxide mall kiosk owner Organs grinder Porky's-Con panel moderator Rap instructor for seniors ...
Daily Staples
Yesterday: it was lunchtime and I was starving. I was walking two bags of groceries out to my car when I realized I'd forgotten to get some Roma tomatoes, which I needed for the spinach salad + salmon burger I was going to make for lunch. Figured I'd put these bags in the trunk then go back inside the Gelsons for the tomaters. I set the bags down on the ground and popped open the trunk...
Watch
A couple of years ago I wrote a Funny or Die video called The Rant Writer, starring Ty Burrell (Modern Family) as a former playwright who now writes all the rants for today's most unhinged pro athletes. It's one of my favorite things I've done for anything, ever. And now there's a sequel! The Rant Writer 2 was written by me, directed by Christopher Gorham, and once again...
3 tags
Watch
Found an amazing sneak preview clip of SMASH season 2! I'm loving this new direction.
1 tag
Crazy LA Jogging Experience
On short runs I'll listen to music - some Girl Talk or a playlist of late '90s hits to keep my pace up. On a medium runs I'll go with a podcast - a Marc Maron or a Bill Simmons, something conversational that encourages a more measured pace. And for long runs? Well, I ran my first half-marathon last year, and towards the end of that training I'd be on these boring-ass 10, 12...
Sussy-Time!: NBC's Smash has been renewed for a... →
sussybuckets: NBC's Smash has been renewed for a 2nd Season! In honor of this momentous occasion, I've put together this handy drinking game. Play along or add your own rule! Drink: Any time it's revealed that a character has been creepily eavesdropping on another character Twice if the… Take a shot every time you hear me say in conversation, "Smash is my new Studio 60."
Watch
Best comedy on TV right now? Any broadcast of the Washington Generals Wizards. Here Nick Young gets out all alone on the break only to finger roll it OVER THE BACKBOARD. As hard as I laughed at that, the reaction shot of shellshocked coach Randy Wittman is even funnier. And EVEN FUNNIER THAN THAT???  Those same hapless Wizards beat the Lakers tonight. 
6 tags
2 tags
From the Wikipedia page on Frasier: As Cheers approached its last season in 1993, (Kelsey) Grammer approached (David) Angell, (Peter) Casey, and (David) Lee. The actor had enjoyed his appearance on an episode of the three men's Wings, and hoped that they could create a new show for him. Grammer did not want to continue playing Frasier Crane, and Angell, Casey, and Lee did not want the...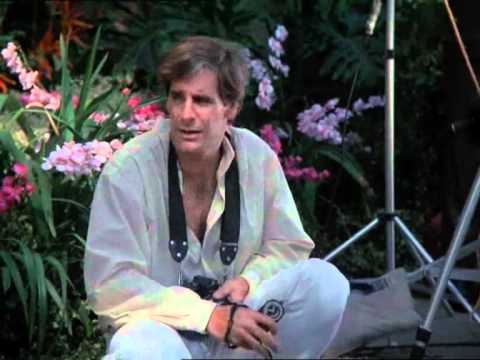 "I went to the House of Blues Friday night to see the Peter Gammons Band play..."
– SI's Peter King in his Monday Morning QB column - but also, exactly the specifics I would have used if I was writing a hilarious parody of a Peter King MMQB column.